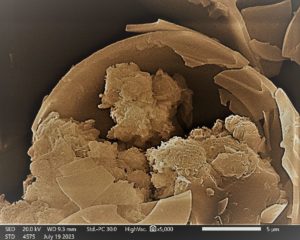 in.mat-Lab will present "
Mortars and plasters from inorganic materials with improved insulation properties and incorporation of CDWs

", containing the first results of an on-going funded research project within the e-CODOMH cluster.
As a founding member of e-CODOMH, in.mat-Lab participates in the development of innovative mortars and plasters, which will show improved properties such as thermal insulation (thanks to the use of perlite composites), antibacterial properties (thanks to the use of nano-titania) while also incorporating recovered materials from CDWs.
e-CODOMH Cluster was founded in 2021 with objectives for Sustainable Constructions, Buildings and Infrastructures in two priority axes, environmental sustainability, with an emphasis on energy upgrading and digitization of production.
in.mat-Lab is also actively involved and offering our expertise in Perlite Institute's "Filtration Committee" and "Specialties and New Applications Committee".